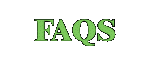 (Frequently Asked Questions:)
Please feel free to email me with any questions regarding this website and I will post them along with my responses.

Len Campbell
1) Question: "Why are there banner ads on the web site?"
Response: All free websites that I am aware of unfortunately have banner ads. I chose to place this web site on Tripod.com because they currently have the most to offer. Tripod currently is totally free, allows 20 MB of disk space and 1 GB of bandwidth per month, and allows the shortest URL.
2) Question: "I sent an email to someone in the class but they didn't respond."
Response: There are several reasons for not getting a response. These include:
a) the email address at this web site is no longer valid (and I did not get an updated email address from the classmate). In most cases you should receive a "failure notice" in the form of an email advising you that it could not be sent to the classmate. This is often the case when those with telephone modems switch to high-speed ISPs (such as Comcast and Verizon).
b) the classmate deleted your email thinking it was junk mail.
c) the classmate's ISP or his/her computer has anti-spam software that thinks our email is junk mail (and it never even gets to the classmate).
d) the classmate never checks his or her email account.
e) the classmate does not know how to read or reply to an email.
f) the classmate's email address is actually the email address of one of his/her children (and the kids never mention receiving it to their parents).
g) the classmate forgot to respond to your email.
h) the classmate is ignoring you on purpose (which is doubtful).
3) Question: "Will you include other personal information besides email addresses?"
Response: I will not include home addresses or telephone numbers (I do not have them anyway). If requested, I will include your additional email addresses, and links to your personal and business web sites. However, home addresses and telephone numbers should be sent to me so that I can forward the information to Peggy Testa Messina for future class reunion mailings.
Last Revision Date: January 16, 2006